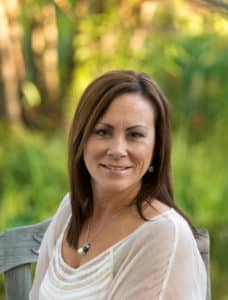 Nicole Wilton (Program Owner/Director)
M.Ed, RMT, ARCT, B.A.
Nicole Wilton is a second generation Suzuki piano teacher in Saskatoon where she has taught for over 33 years. She maintains a private studio as well as being the Program Owner/Director of the Community Music Education Program, an early childhood music program and conservatory that she has managed for many years at the University of Saskatchewan. As of August, 2015, Nicole has now taken this program off campus to run privately in the community which it serves as part of her own Wilton Academy Of Music.
Nicole holds a Master's degree in Education, an ARCT in piano pedagogy and a Bachelor of Arts degree as well as various levels of Kodaly, Orff and Suzuki early childhood education designations. She is a frequent clinician, adjudicator and presenter at Suzuki workshops and institutes as well as early childhood conferences.  Nicole has achieved her Teacher Trainer designation with the Suzuki Association of Americas and is only 1 of 5 in all of Canada.   Nicole is a proud mom to 3 girls.
Instructors
Nicole Wilton – Early Childhood Music & Piano (Suzuki & Traditional)
Brette Kristoff – Early Childhood Music
Tim Campbell – Guitar (Suzuki & Traditional)
Martin Janovsky – Piano (Suzuki & Traditional)
Brandon Redekop – Piano (Suzuki & Traditional)
Lee Anne King Matchett – Piano & Voice (Traditional)
Zheng Wang – Violin (Suzuki & Traditional)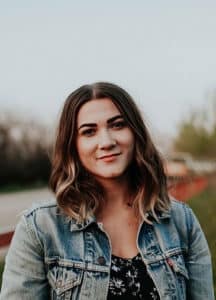 Brette Kristoff  (Early Childhood/Daycares)
B.A. Hons
Brette has been involved in the early childhood music program since infancy, and even while in the womb, as both her mother (Nicole Wilton) and grandmother are/were musicians and early childhood music educators. Growing up in a musical household, she was encouraged to explore her creative and musical sides, enjoying a well-rounded and exploratory education. As a child, Brette was introduced to piano, violin, guitar, and voice— her favourite being musical theatre. She has been involved in assisting and teaching early childhood music through the CMEP summer camps since she was 15 years old, also working as a nanny/au pair in both Saskatoon and abroad. She enjoys working and learning with children through music and play in the early childhood music programs.
Brette holds an Honours Bachelor of Arts degree in religion and culture and is currently pursuing her Master degree in religion and politics.
Lee Anne King Matchett (Traditional Piano & Voice)
B.Mus, RMT
Lee Anne King Matchett is an experienced pianist, vocalist, and music educator having earned her Bachelor of Music degree ('95) from the prestigious Berklee College of Music, Boston, MA. Upbeat with a passion for providing superior music education, her teaching style reflects her love for a wide variety of music, creative communication, and enthusiasm for the student's musical journey. Whether it is teaching the Royal Conservatory of Music program, musical theatre, pop, rock, jazz, or country, she enjoys exploring all music with her students.
Lee Anne has had the pleasure of teaching piano, voice, and music theory to students of all ages both privately and in the classroom for over 20 years. She has been the performance educator at various performing arts high schools, providing workshops and masterclasses to promising musicians. Lee Anne has worked at a variety of record labels, recording studios, and in the internet industry, providing music/audio services for a variety of media. These experiences have given her a keen understanding of the music industry.
Lee Anne enjoyed being a Suzuki violin parent for more than 10 years and is an avid listener/performer of all styles of music including jazz, rock, classical, musical theatre, Latin, and more.
Brandon Redekop (Piano)
Suzuki and Traditional 
Brandon has been a student in Nicole Wilton's piano studio since the age of 4 years.  He also attended U of S Early Childhood classes for several years with Mrs. Cole as his teacher.
He has completed Book 7 Suzuki piano as well as Book 3 Teacher Training, and is continuing his music education in Grade 10 Royal Conservatory of Music studies.
Brandon enjoys sharing his love of music with his ever growing family of piano students. Franz Schubert is his favorite composer and he enjoys listening to and playing all the great composers of every era.  Brandon is a member of the Suzuki Association of the Americas. He is also an avid competitor in Badminton.
Martin Janovsky  (Piano)
Suzuki and Traditional
M.Mus, B.Mus
Martin Janovsky is an accomplished pianist, music teacher and composer.  Stemming from a European background, Martin was trained to play piano since the age of 6 by his father, locally renowned pianist and music teacher also by the name of Martin Janovsky.  He holds a Bachelor and Master's degree in Music Performance from the University of Saskatchewan under Kathleen Solose (M.Mus. Juilliard, Dipl. Moscow Conservatory).  Further, he has performed in master classes led by the likes of Robin Harrison, and Viennese pianist Anton Kuerti.
Martin enjoys teaching children of all ages and has taught piano and music/theory for over 13 years, primarily from the Royal Conservatory of Music.  He is currently furthering his education in Suzuki Method under the tutelage of Nicole Wilton in his desire to consistently expand his knowledge of proven methods and keep up to date with current trends and styles.  This includes teaching modern, pop, and show tunes as well.
Martin takes pride in his local performances in support of many charities and events including such venues as Persephone Theatre and University of Saskatchewan's Quance and Convocation Hall.  In addition, Martin also performs and gives lecture-recitals around the world.  His abstract titled "Aspects of Voice Leading and Rhythmic Profile in Chopin's Scherzo No.1 in B-minor, op.20: Hidden Treasures Revealed in Performance" was accepted for a presentation as a lecture recital at the International Conference "The Performer's Voice: An International Forum for Music Performance and Scholarship" for the National University of Singapore.  He has received grants from the University of Saskatchewan's Graduate Students Association and Yong Siew Toh's Conservatory in Singapore.  Martin is particularly noted for his works by Chopin, Liszt, Beethoven, and Bach.  His European background has also inspired him to play music stemming from his roots including Czechoslovakian artists such as Smetana and Dvorak.  He also plays background music for functions around Saskatoon which include modern, pop, and show tunes.
Tim Campbell (Guitar)
Suzuki and Traditional
B.A.
Tim Campbell is a guitarist and instructor of Contemporary and Classical guitar. Tim's wide ranging interests include the styles of Gypsy Jazz (Jazz Manouche), Flamenco, Pop/Rock and Suzuki Early Childhood.
In 1996, Tim graduated with a diploma in Performance from Selkirk College in Nelson, BC. He also holds a Bachelor of Arts degree from the University of Calgary (2002). Tim has recently completed Book 3 training in Suzuki Guitar, and is currently 1 of 2 Registered Suzuki Guitar instructors in Saskatchewan. He has studied with jazz guitarists Cliff Maddix and Paul Landsberg, classical guitarist Ralph Maier, and flamenco guitarist Peter Knight.
Tim has been teaching and performing in Western Canada for the past 20 years. During this time, he has performed in a diverse range of musical venues and genres. Highlights include playing with country recording artist Shane Yellowbird, Hot Club Edmonton's Clint Pelletier and Daniel Gervais and Peter Knight's flamenco ensemble. Currently, Tim is performing and recording as a solo guitarist, and as a member of the gypsy jazz group Hot Club Saskatoon.
Zheng Wang (Violin)
Suzuki and Traditional
M.Mus, B.Mus
Originally from China, Zheng Wang began learning violin at four years of age.  She completed a Bachelor degree in violin performance from Shandong University where she was Co-concertmaster and director of Shandong University Symphony Orchestra.  In 2017, Zheng Wang completed her Master degree in violin performance and literature from Brandon University where she studied with violinist Kerry DuWors and won full assistant scholarship.
Zheng Wang completed violin pedagogy and Suzuki books 1 & 2 training in Brandon University school of music.  She has been a violin teacher of Shandong University School of Music, and Brandon University Eckhardt-Gramatté conservatory of music.
In summer of 2019, she studied with Naoko Tanaka (The Juilliard School, NY) in Aspen Music Festival and performed with Aspen Festival Orchestra and Chamber Symphony.  Zheng Wang's mentors include Martin Chalifour (Concertmaster, LA Philharmonic), Richard Roberts (Concertmaster, Montreal Symphony), Dennis Kim (Concertmaster, Pacific Symphony), Jean M. Barr (Eastman Music School), Berick Yehonatan ( University of Ottawa).
Since 2017, Zheng has been first violinist of the Saskatoon Symphony Orchestra.